Next up – Gary Vee and Arctic15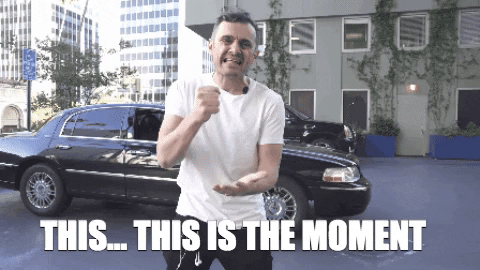 It is now less than a week until Smart Break goes on their next trip. This time it will be a double header. We have to be on our game this time. Lots of investors and different target markets to test our stones with. Luckily, the trip is only to Helsinki. A quick 4 hour train ride and we are ready to go.
The only issue we have is that the first event is on one side of the city and the next event is on the other side. So basically we need to be in two places at once seeing as the first event coincides with the next event for one day. Easy peasy. No worries for the Smart Break squad. I like using squad more than crew or gang, it just sounds better because we were chosen for this task. Arctic15 will begin on wednesday and we will exhibit for one day and then have various meetings and ongoings the next day. Upgraded Life Festival will begin on the 31st and the event is two days of exhibiting. We are ready.
One thing I'm excited about in particular is listening to Gary Vaynerchuk give his speech. Even better would be to meet him in person for a short brainstorming session. But I totally understand if that is not possible due to the hectic schedule he may have. Fortunate enough for me I have already determined what our session will go like, so meeting him will not be life or death.
Hypothetical convo with Gary Vee…..
Gary– Larry my man..long time no see!
Me– What up homie! All is good here in Smart Break land. I am really looking forward for Arctic15. Are you excited about giving your speech?
Gary– I'm very excited about Arctic15. The speech will knock people's socks off. Unfortunatley, I won't be giving a long talk but it will be very beneficial and to the point.
Me– Short and to the point. I get it.
Gary– Most of my talks are short because the content I dish out is FIRE and lands with pin point accuracy.
Me– Unlike your boy Hackenburg…hehe
Gary– Whatever, don't talk about the Jets, my speech is going to be dope.
Me– Yeah I bet, I'm excited to hear it. I also have something that is quick and to the point…Smart Break..we provide a cloud-based workplace workout that…
Gary– I don't want to hear your pitch right now Larry.
Me– Ok ok, my bad
Gary– I don't need to hear it because it is sooooo great I want to buy a million!! It is so great that I think every corporation or company that has sedentary workers should have it. I approve.
Me– Thanks man. I am very glad we met. I think we can help each other on our business journey.
Gary– I thought owning the Jets would be a fulfilling moment of my business career but I must say, meeting you has been the most beneficial partnership or venture I have!!
Me– I agree, I am pretty awesome. Ok well good luck and I will get you your million Smart Breaks asap!
Gary– Awesome, lets meet up later tonight and get dinner..Gary and Larry crushin it in Helsinki..?
Me– AAhh I might be busy but maybe next time you are in Finland.
If I actually get to meet Gary I would probably fumble over my words like the Mark Sanchez snap against the Patriots. But I'm sure the event will be great!!