Live on MTV….Smart Break!
What was your favorite MTV program growing up? Was it Cribs? How about TRL?
Mine was the Wildboys and Rob and Big. I thoroughly enjoyed watching two idiots and a featured guest interact with wild animals and having it all filmed for my enjoyment. This was for sure the most exciting show due to the fact that these two people were known for doing stupid things on television and the probability of them being attacked by a wild animal was very high. Well that came off wrong. I kind of sound like a psychotic person wanting to watch people get attacked by wild animals. Don't judge me, I know some of you have youtubed shark attacks and alligator attacks before and agree that they are incredible. Now they just have shows like Teen Mom and Catfish. If you are not familiar with Catfish, it is based on a relationship that starts on the world wide web and one of the persons is pretending to be someone they are not. Gripping television twists. Teen Mom is pretty self-explanatory.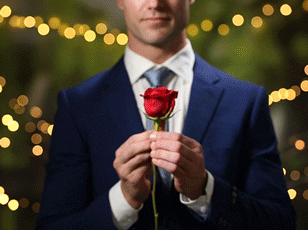 But these shows don't really compare to one of the greatest shows MTV ever aired, Rob and Big. This show was epic. A tiny skater and a huge bodyguard became the bestest of friends and the show just followed them around their daily routines. Loved it. It was a simple plot, watching two best friends get into some mischief was great. But those MTV days are over and now in Finland, MTV has turned into a news program. In fact, Mr. Shareholder (Johan) was invited by MTV to plug Smart Break on there morning show in Pori. There he was, bright and early on the sofa of Huomenta Suomi representing Smart Break in front of the nation of Finland that watches this program at 8:10am.
That was super exciting seeing as we are getting more and more opportunities for Smart Break. One of these opportunites was being invited to pitch to the NHS (National Health System)in London. It was pretty surreal. Wildcard Robbi and I flew bright and early to London for a 1 hour meeting and returned right after. Just to be able to get in the door with the largest health system in the world was pretty great. Before we left, Robbi and I stopped in a sports store to buy his son a Tottenham Hotspur jersey. Yuk. I know, the only time I would consider buying one of those jerseys is to use it for cleaning the gutters on my house. Now that the World Cup is gone and forgotten, we have the Prem starting up and I must admit I am a bit bitter with the dreadful start United had. But it is a long season. Aaaaand that was talking soccer.
Smart Break also attended an event here in Kokkola called Teekno Areena this summer and it was really fun. My kids came to the booth and saw daddy in his element. Of course Chelsy, my työkalu as my son says, which means work tool, did a great job at the event. My kids really enjoy her because she kept telling them we should get ice cream. She doesn't understand that to children under the age of 5, ice cream is like a drug. She will learn one day. Fortunately for the kids they did get there ice cream and my wife really thanked Chelsy for the suggestion of pumping them full of sugar. Haha. We have a lot of things popping up with Smart Break and we have been keeping busy. I'm really excited about the upcoming events in Manchester and Orlando. I am hoping for a lot of positive feedback about Smart Break. Til next time, Adios.