4th of July in Finland
Happy Fourth to everyone!! Being in Finland during the 4th of July is slightly different than being in the great state of South Carolina. How is it different Lawrence? Oh, I will tell you.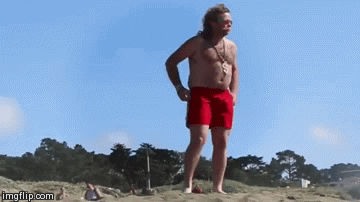 Finland is one the most beautiful places to be in the summer. Everything and I mean everything turns the greenest green your eyes could ever see, unless you are color blind. Unfortunately this summer can last only one week. But that one week, wow, amazing summer in that time. In one week you can have sun for nearly all hours of the day and the weather is not to hot, but just cool enough to pop on your favorite tank top and jeans. Class.
Also in this wonderful summer period, the water in the lakes and surrounding sea is still frigid enough to cause slight breathing issues when you jump in. But that is great because it is very refreshing to take a cold dip on a luke warm summer day. Of course there will be a record amount of mosquitoes around during this time but I heard that if you don't bother them they won't bother you. I think that is how it goes. But what a great week of summer it can be. After that week it will be cold and rainy almost immediately. But that is also nice to get some cool June air and July rains.
As for South Carolina, the summers are what you write about! I grew up in Charleston South Carolina and I can tell you from experience that summer can start as early as March some years! By summer I mean that type of weather that is so hot that the moment you walk outside it is like a hot muggy blanket covering you. And to think I used to wear dark green pants and a button down long sleeve to school during this weather. Ugh. There is nothing more depressing than sitting in a hot car on the way to school, only to get out and have a damp undercarriage. That's life in the south. Arm pit sweat is part of daily life in the south.
Ok lets get back on task here, ol rabbit holes get me every time. Summer months in the south, especially in Charleston consist of beach chillin and boat thrillin. Growing up near the water it was easy to go and cool off during these hot days by jumping in a bath tub warm ocean. If you are lucky you can witness first hand a nice short tropical thunderstorm. What you don't want is a hurricane or a torrential rain. Especially in Charleston because it fills up faster than target on black friday. But on the 4th, boats are out and so are the US flags. They are everywhere. The one thing I truely can say without a doubt is that I have never seen a place show so much pride. The amount of red, white and blue is astonishing.
So how did I enjoy the 4th this year? Easy, it was cold and rainy, so naturally I went to sauna and swam in the pool. Did I get some grilling in? Ugh yep! Hot dogs and burgers baby. Two food groups that are easily in my top five. And of course it was only custom to dress the kids up in as much USA clothes they had. Which is a lot. And I wore my single favorite piece of clothing, which my wife is not that big of a fan of, my USA tank top. Yes I wore it to work, it really highlights my guns. Becasue what says business more than a USA tank top? Anyways we had a great 4th here in Finland and I'm sure next year will be just as good!
As for Smart Break, we had a great day filming the new Vlog series that will be more fun than work. We are trying new things and it has been really fun and challenging. At the end of the month I will be heading to London for a very important meeting with the NHS (National Health Service of the UK). I'm very excited about getting the opportunity to pitch Smart Break to some very important people, the Queen, haha kidding I'm just having some tea with her 😁. I will keep you updated on everything coming up and will tell you about stuff that is on this ol noggin of mine.😎
Have a great weekend!