3 Days in New York
3 days in New York and we had almost zero time to see tourist things. I guess that is a good thing if we went there for the sole purpose of doing business. In those three days we attended meetings and functions that opened our eyes to what could happen with Smart Break in the US. Well I shouldn't say could happen, be positive and set a goal Lawrence, what will happen in the US. Better!
One of the meetings was a board meeting with the FACC (Finnish American Chamber of Commerce). This was open to members and some guest attendees that were in New York. We attended and boy are we glad we did. I think for us to be there at this meeting it showed that we are there and we mean business. I got the feeling from this group that they were happy we joined but they didn't think we were serious. When we show up it is a eye opener for the members to see that we want this and will grind til we get what we want. The memebers we met were great and cannot wait to further our relationship with them. One of the members we met was actually our lawyer. We also had a meeting with him at his office and lets say it has quite the view. I felt like I was in an episode of suits. Of course I would be cast as Harvey's stunt double and I'm ok with that because that just means that I am a tougher, rugged version of him.
Well now that we have that settled I have to say that the meetings we had were very beneficial for Smart Break and Raisoft for that matter. All in all it was a great trip for the futurte of the company. The only thing I would have changed was the amount of time we had while we were there. Maybe I would have scheduled a longer time period so we could have fit in more meetings and time to network. But no regret and we will continue to push and grow this brand. One of the nice things I got from this trip is that we had some meetings with companies that want to work with us. Not us calling and emailing them. Companies want to work with us and I think that is a great thing. We know we have a great product and now people are starting to think the same way.
Now traveling with Wild Card Robbie has it's own benefit from an entertainment viewpoint. Wildcard Robbie (Raisoft CEO) usually will do or say something that will either make me laugh or cower my head in shame at how embarrassingly silly he is. I'm saying this strictly in admiration (yes he is my boss and I get that I have to say that after I oust him on my blog). But this time there was no open zipper to laugh at, just other things that were just as enjoyable. One enjoyable moment occured when we were eating and a lovely waitress asked if we were finnished. The next interaction occured:
WC Robbie- Yes I am Finnish ( continues eating like nothing happened)
Waitress- I'm sorry did you say you were finnished or not? (now she looks very confused and not really amused)
WC Robbie- I am Finnish! (said with such confidence)
waitress- Ok ok. (yep, something she has heard many times and never thought a distinguished man like this would say it, she is clearly wrong)
WC Robbie- I am Finnish but not finnished (said with a cleverish look on his face)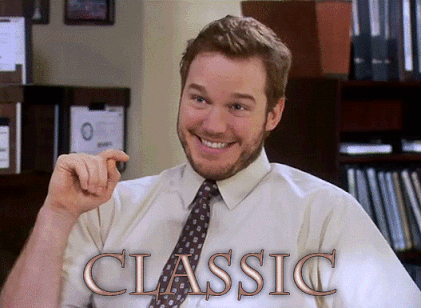 Now at this point she is actually amused and in awe since she has never heard that from an actual Finnish person. It worked. Such a dad joke that started off shaky and landed smooth. If that is what I need to compete with I'm not sure I can handle it. Now I also shouldn't mention all the duty free stuff he bought and forgot. I won't mention that.
The trip was a success and more success is to follow!